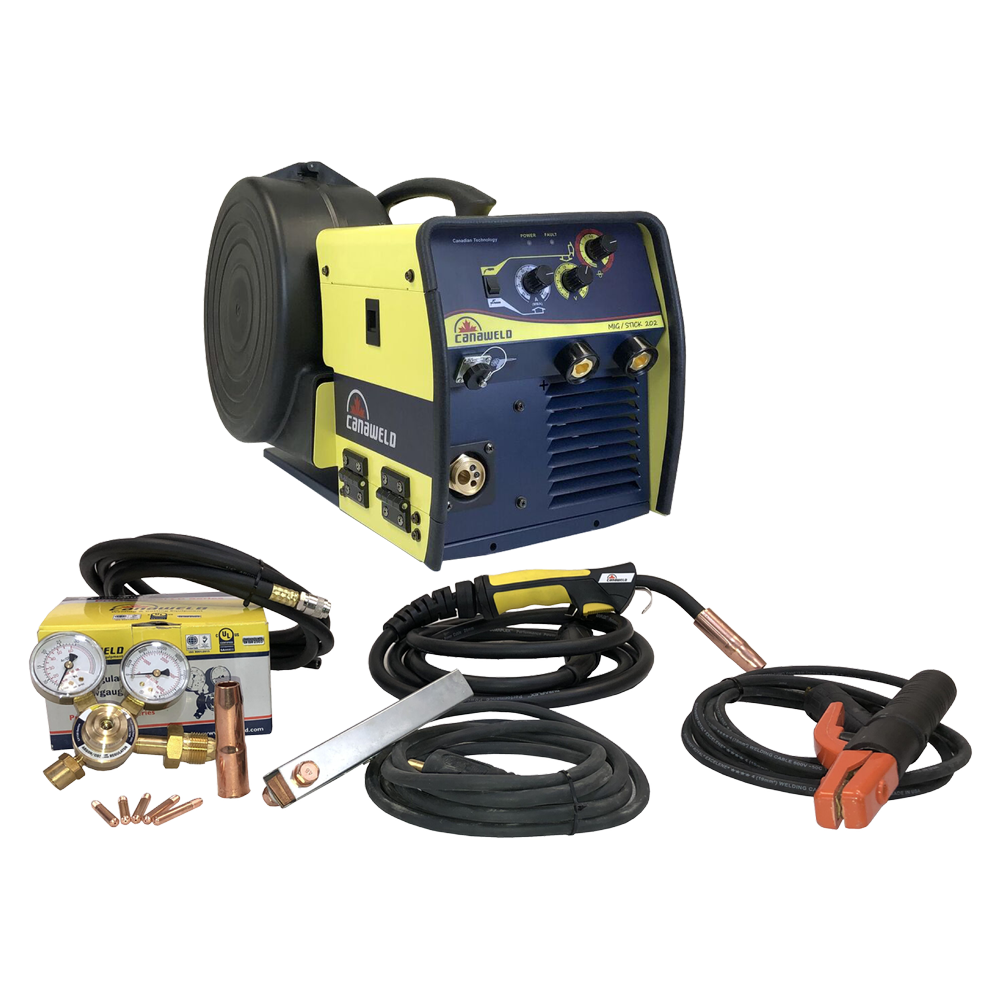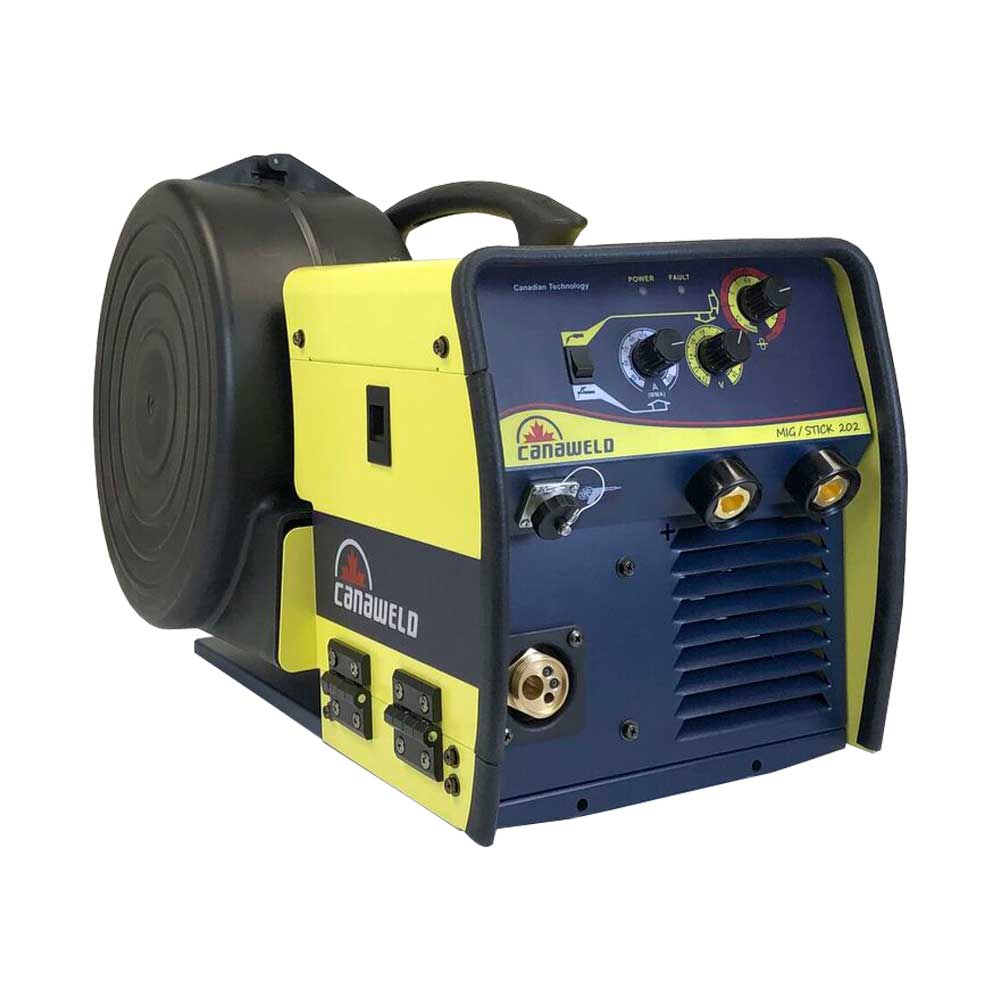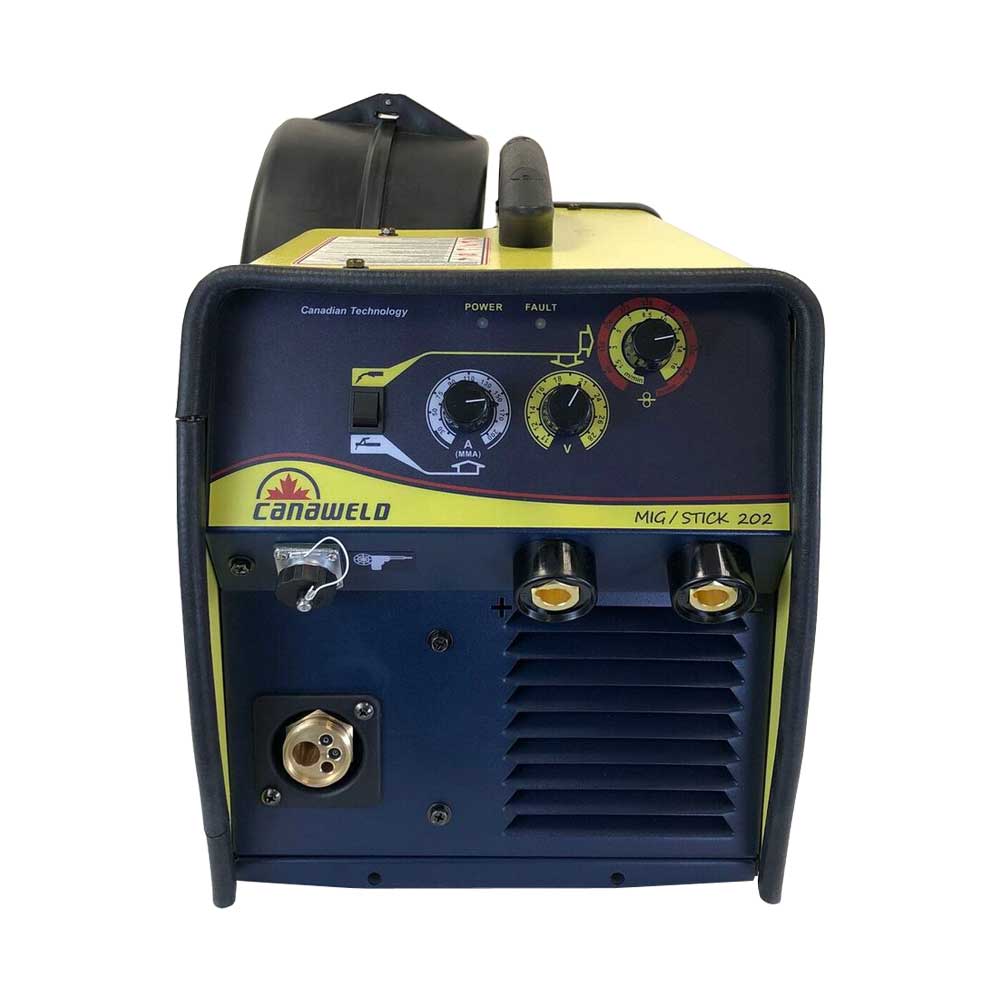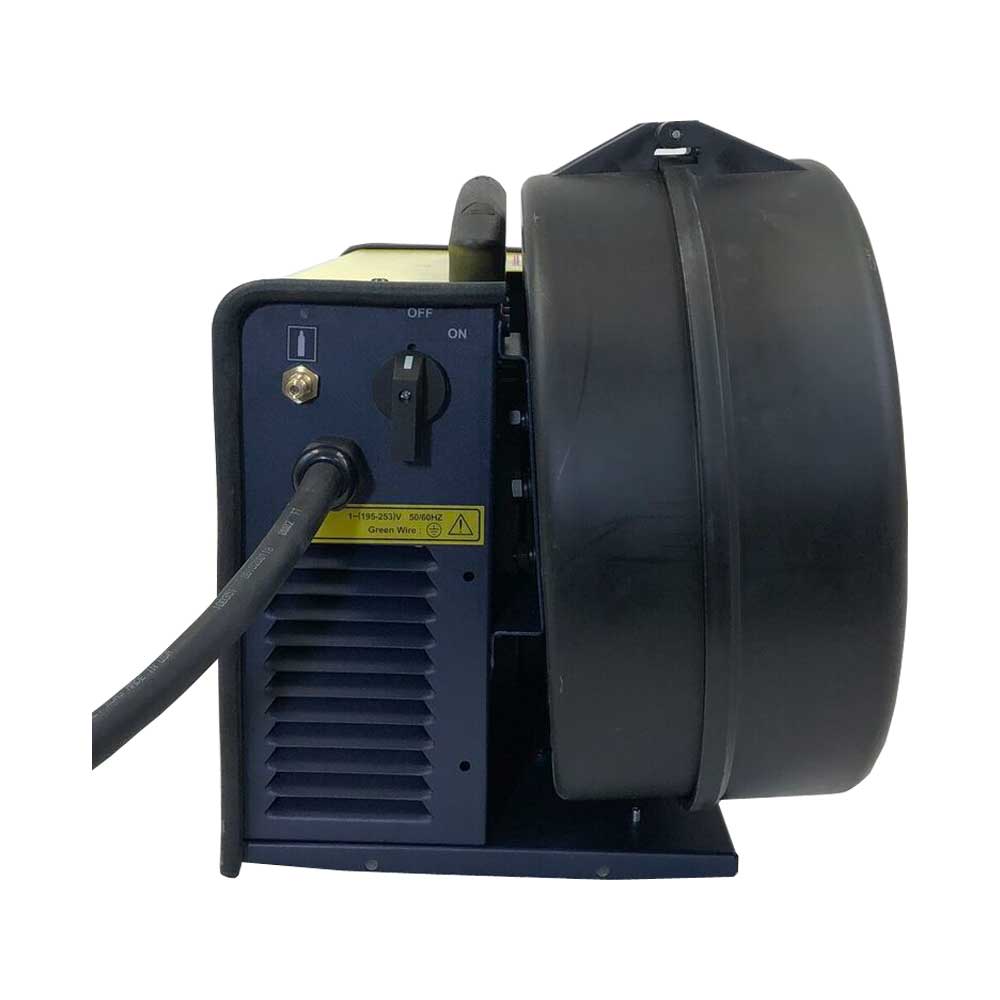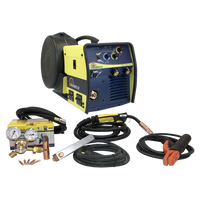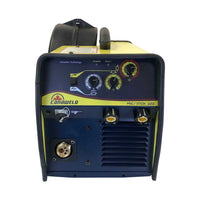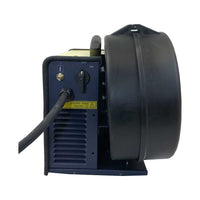 Canaweld MIG-Stick 202 Welding Machine
Regular

$1,598.00
Sale

$1,598.00

Regular

$1,800.00
Unit Price

per
Canaweld MIG-Stick 202 Welding Machine
The MIG-STICK 202 is a powerful and versatile MIG-Stick welding machine. This unit can weld up to 1/2-inch thick steel in either MIG mode or SMAW setting.  Capable of running 0.023 – 0.045-inch MIG wire or up to 3/16-inch SMAW rods with a very stable arc.
Features:
High power output, 170A @ 100% Duty Cycle & 200A @ 35% Duty Cycle.
Tested in(104°F /40°C), designed for the toughest conditions.
Inverter power source with optimal welding characteristics in MIG and Stick.
Automatic compensation for main power fluctuations within ± 20%.
Ability to use up to 165 feet(50 meters)leads without any power loss at the weld.
High grade metal dual drive roll system for precise and constant wire feed that prevents bird nesting.
Welds up to 1/2" steel and 3/8" aluminum.
Graduated knob to achieve the most accurate settings.
Automatically controls wire speed by voltage feedback to give and extremely stable arc with minimal spatter.
Fan cooled and thermally protected against overheating.
Built-in polarity changeover feature for most common gas and gasless wires.
Spool gun ready.
Metal face panel.
Heavy duty

 

NEMA 6-50 Plug
Spool gun compatible.
Fits both 8 and 12-inch wire spool sizes.
Part No. PLC7580150
Comprehensive 3 Year Warranty.
*Please note: Canaweld machines are shipped direct from Canaweld's manufacturing plant in Concord, Ontario. Orders typically ship next business day and is not available for pick-up.
What's in the box?
MIG Torch, Tweco® style 200 Amp, Euro termination, 12 Ft.
MIG TORCH Tweco® Style 200A Consumable Starter Set
Electrode holder Set , 250 A, 10ft , AWG 4 (21.2 mm), Cable Plug 35-70
Ground Clamp Set , 250 A, 10ft, AWG 4 (20 mm) , Cable Plug 35-70
Regulator, UL-Approved LV150 Series, Single Stage For CO2/Arg, Mix
1/4" Argon Inert Hose (10 ft)
0.030" - 0.035" drive rolls, V-groove & Knurled for hard wire and flux-core