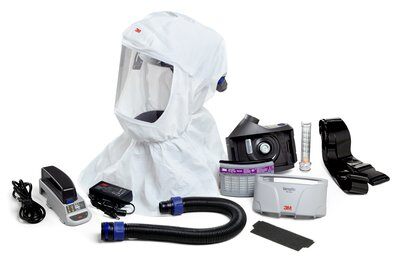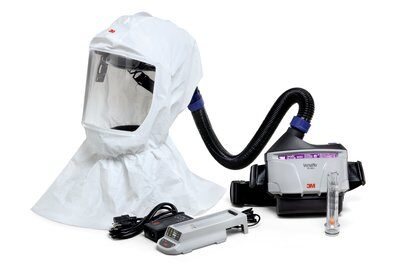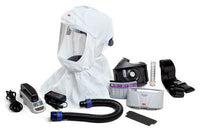 3M Versaflo Easy Clean PAPR Kit TR-300N+ ECK
Regular

$2,190.00
Sale

$2,190.00

Regular
Unit Price

per
3M™ Versaflo™ Easy Clean PAPR Kit TR-300N+ ECK
Non-stock item, please allow 1 week lead time.
The 3M™ Versaflo™ TR-300N+ ECK is a complete, ready to use HE PAPR system that is easy to clean and maintain. Suggested industries include: Pharmaceutical, Healthcare and Food Safety. Provides protection against particulates.
Two types of alarms - one audible and one visual - alert user to either a low battery or low flow, such a when a particle filter is fully loaded. LED lights on the battery indicate its charge status on and off the charger.
Conveniently disposable - Save time cleaning with our maintenance-free disposable hood
Wider field of vision - Freedom to wear your own safety eyewear
Connect quickly - Our innovative Quick Release Swivel (QRS) connects quickly and helps avoid kinks in the breathing tube
Contoured design - Slim device with smooth outer surfaces can help work in tight spaces
The kit includes: S-655 Hood Assembly, BT-30 Length Adjusting Breathing Tube, TR-302N+ PAPR Unit, TR-327 Easy Clean Belt, TR-332 High Capacity Battery, TR-341N Battery Charger Kit, TR-3712N HE Filter, TR-3600 Pre-Filter, TR-971 Airflow Indicator.