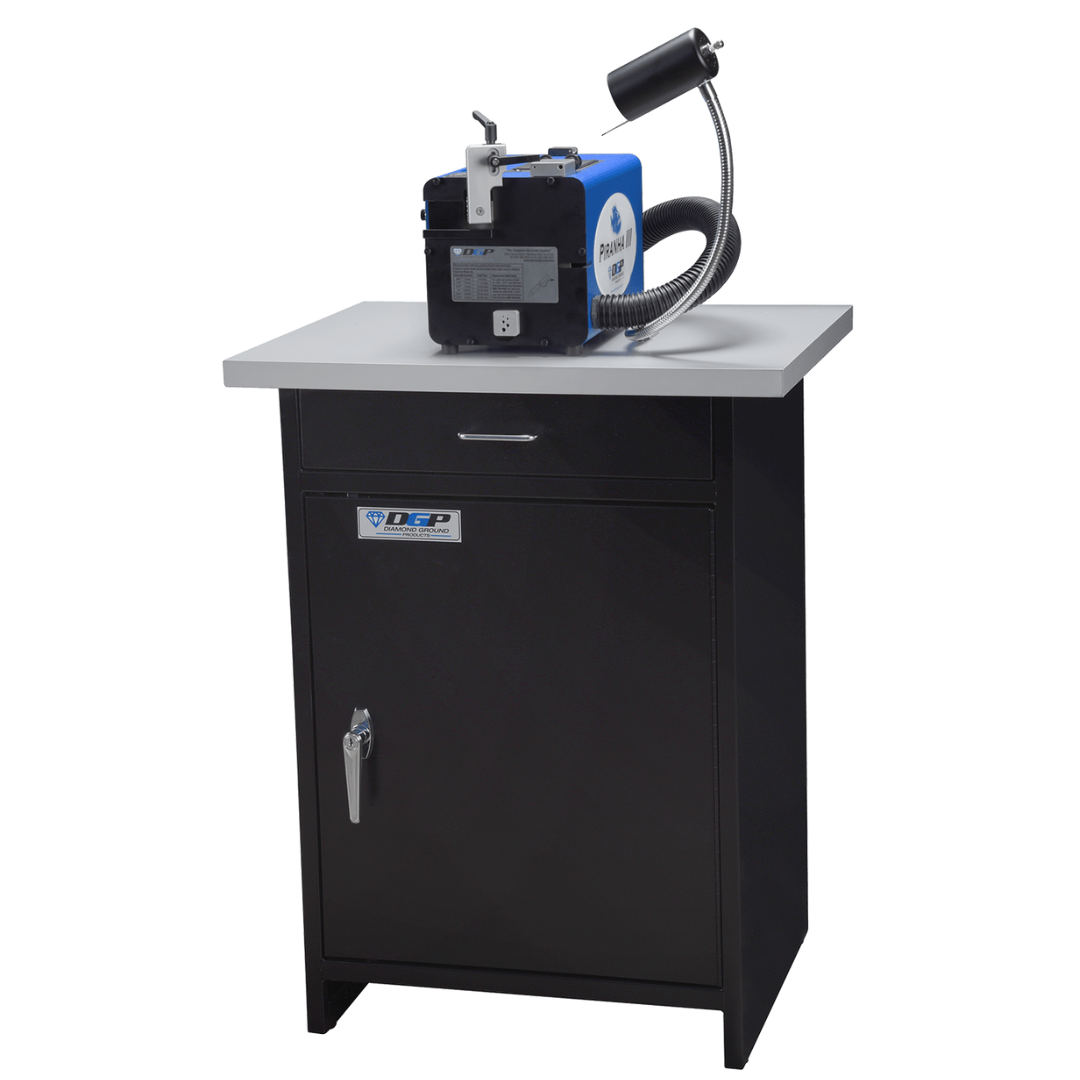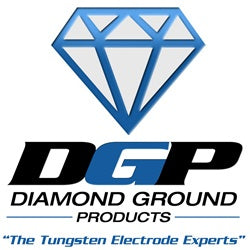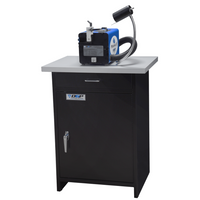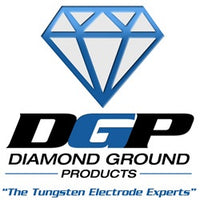 DGP Piranha III Tungsten Electrode Grinder - With Vacuum System
Regular

$4,430.00
Sale

$4,430.00

Regular
Unit Price

per
DGP Piranha III Tungsten Electrode Grinder
With Vacuum System - Sliding dust shield for 100% dust containment
Model: DGP-PG3-A-V2
The Piranha III Tungsten Grinder was designed for maximum commercial use and includes a universal collet which will grind from .040.-3/16. The construction of the New Piranha III unit is aluminum and very user-friendly.
The New Piranha III unit is also fully enclosed with a 100% containment of excess tungsten electrode dust.  Includes vacuum system, as well as, foam insulated cabinet and flexible spotlight.
Range of Included Angle:

 

10° – 60°
Electrode Diameters:

 

.040″ (1.0 mm), 1/16″ (1.6 mm), 3/32″ (2.4 mm)

, 1/8" (3.2mm), 5/32" (4.0mm) & 3/16" (4.8mm)

Minimum Electrode Length:

 

1.75″ (44.5 mm)
Voltage:

 

110 VAC, 60Hz
Power Consumption:

 50

0 Watts
Motor:

 1/3 hp, 1,700 rpm, 6.0 amps

Length:

 12" (304.8mm)

Width:

 7.5" (190.5mm)

Height:

 7.5" (190.5mm)

Weight:

 32 lbs (14.5 kg) – Package weight: 38 lbs (17.2 kg)
SAFETY
Enclosed grinding area captures Tungsten dust for easy disposal.
WELD QUALITY
20 Ra surface finish improves Tungsten life, arc starting, arc stability & produces consistent weld penetration.
PRODUCTIVITY
Correctly & consistently diamond grind your Tungsten Electrode (up to 3/16″) longitudinally in less than 30 seconds.
VALUE
Diamond grinds, flats & notches your Tungsten economically.
Easy set-up, optimal consistency and near-perfect repeatability.
Compact, durable and solid design with no vibration.
Longitudinal 20 RA grinding for maximum arc starting, arc stability, electrode life and weld penetration.
Universal collet arm for 6 electrode sizes – 040" (1.0mm), 1/16" (1.6mm), 3/32" (2.4mm), 1/8" (3.2mm), 5/32" (4.0mm) & 3/16" (4.8mm) – with no equipment changes
Included angle scale for angles from 10° – 60° Precision tip flat gauge & depth adjustment stop ensures exact tungsten points every time – enabling consistent, repeatable arc performance and welding output.
Containment baffle to keep dust inside the grinder housing, for safety and easy disposal.
Electrode notching station for simple cut-off.
Double-sided grinding wheel for maximum wheel life and value.
Detailed manual for valuable engineering data and welding recommendations.
Integrated receptacle for electrode storage/access.
Recessed carry handle for better form & function.