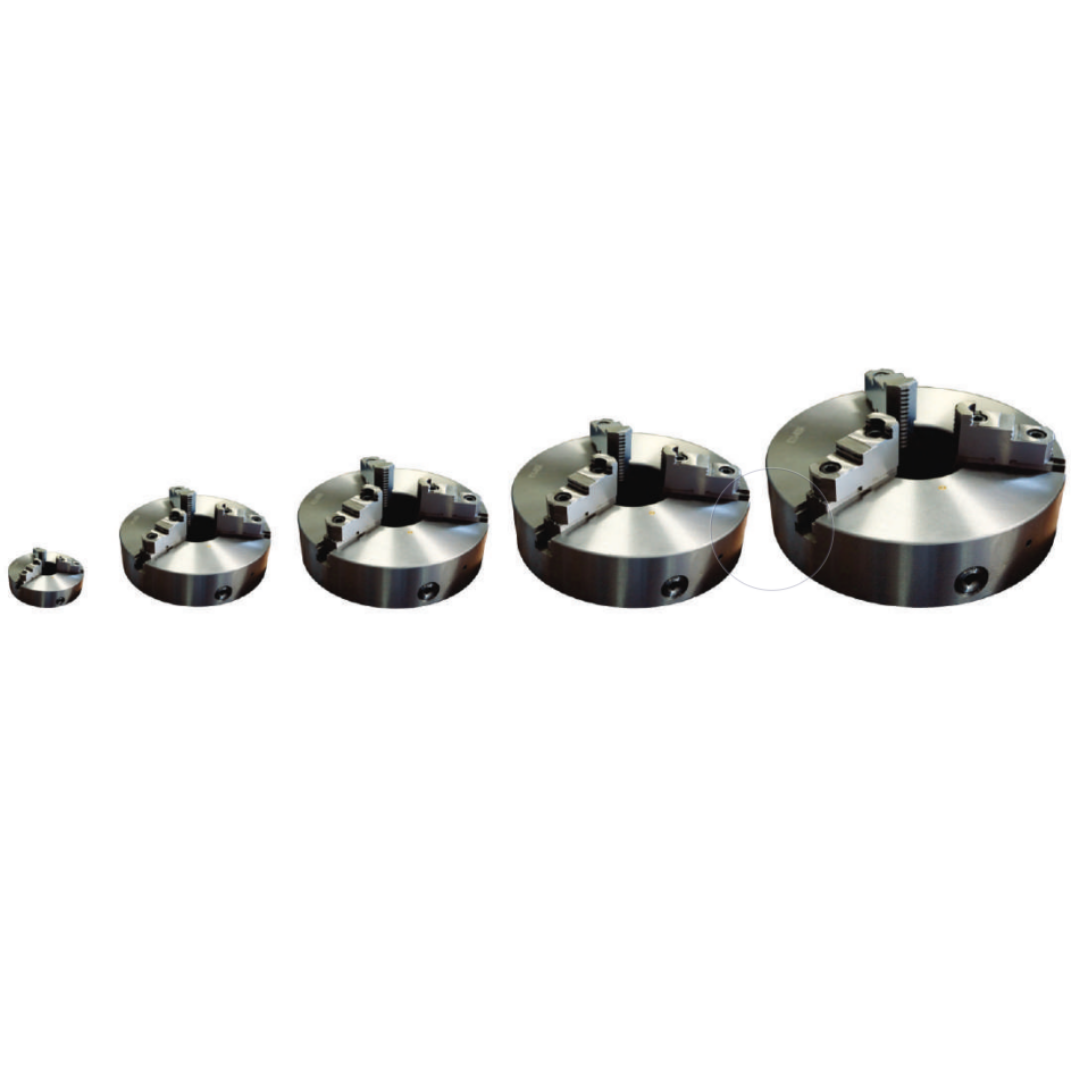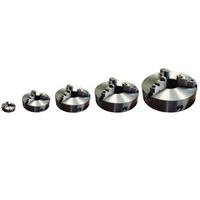 Profax 3 Jaw Welding Chucks | 6" to 24"
Regular

$305.10
Sale

$305.10

Regular
Unit Price

per
Profax 3 Jaw Welding Chucks
3-Jaw welding chucks designed for use with the Profax WP-Series Welding Positioners along with other brands of positioners.  These chucks can be used with roll out wheels and mounted on lathes.  Low profile, self centering design allows for easy mounting of work piece.  Reversible jaws and external/internal gripping locks work piece in place for rotation.
Part No.
Diameter
Internal
Clamping Range
External
Clamping Range
Hole Through Size
WPC-6
6.25" (158mm)
0.125" - 5.625"
(3.1mm) - (142mm)
2" - 6.25"
(50.8mm) - (158mm)
1-7/8"
WPC-12
12.5" (317mm)
0.5" - 12.375"
(12.7mm) - (314mm)
3.75" - 12.375"
(95.2mm) - (314mm)


WPC-16
15.7" (399mm)
0.625" - 15.75"
(15.9mm) - (400mm)
4.75" - 15.75"
(120mm) - (400mm)


WPC-20
19.6" (499mm)
1" - 19.625"
(25.4mm) - (198mm)
5.875" - 19.625"
(149mm) - (198mm)


WPC-25
24.7" (629mm)
2" - 24.75"
(50.8mm) - (628mm)
6.625" - 24.75"
(168mm) - (628mm)