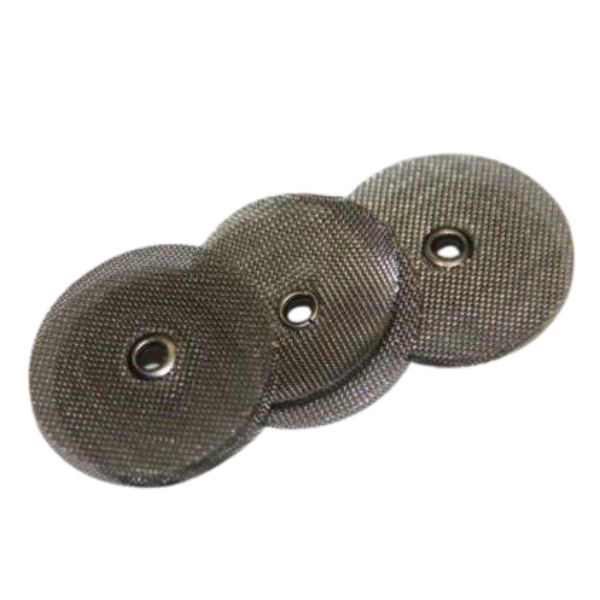 Replacement Screens For Moose Knuckle 14 Cups
Regular

$11.00
Sale

$11.00

Regular
Unit Price

per
Replacement Screens For Furick Moose Knuckle 14 Cups
3 pack replacement 3/32" screens for the Moose Knuckle 14 glass and ceramic cups.  Please see the FUPA 12 screen install tool to aid in easy screen install. (FUPA 12 install tool works for Moose Knuckle 14 screens as well.)
Installation info
Install with cupped screen facing inside cup and push flat side into cup evenly. It may take a few tries to get the screen even. Make sure there is even gap between the screens and the screen facing the end is tight against the wall of the glass.

It is recommended that you keep the diffuser the shape it comes and you remove and reinstall if it gets out of shape. Also it is recommended with all the BIG Diffuser cups that the user start off on low amps to stabilize the arc as to make sure you will not arc off diffuser. If diffuser arcing occurs you will have to clean/regrind the tungsten. You will not hurt the diffuser on low amps but if arc with high amps you can deteriorate the diffuser.

Please see below image for reference of a correct screen install.
What else?