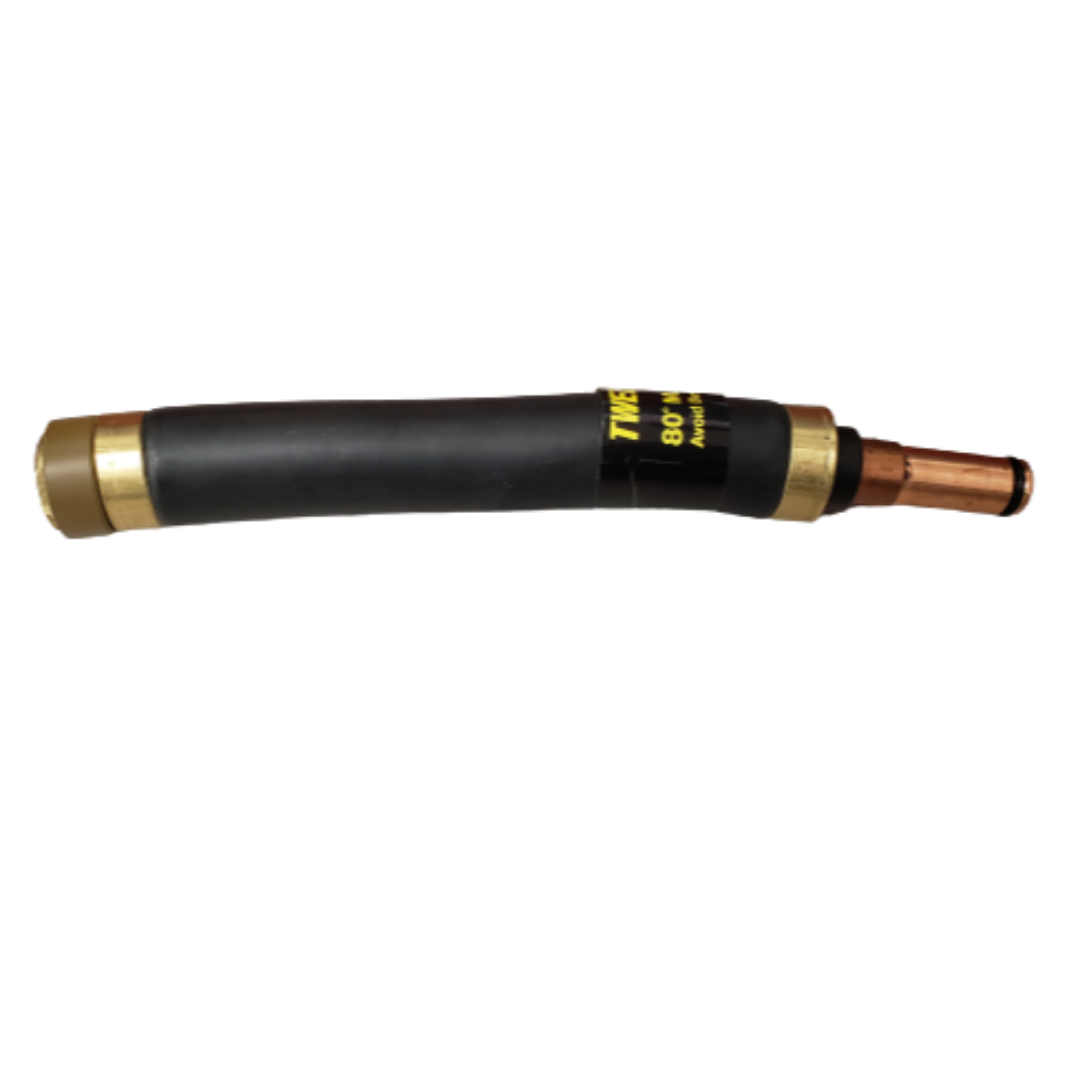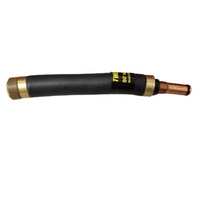 Tweco Knucklehead Flexible Conductor Tube - For 450A Spraymaster Guns
Regular

$236.00
Sale

$236.00

Regular
Unit Price

per
Tweco Flexible Knucklehead™ Conductor Tubes
MS64SFLX4-80-EL for 450A Spraymaster Guns
Patent pending mechanical connection engineered to last 50 times longer than any other design on the market today. Proven in heavy duty field trials, the Knucklehead flexible conductor tube is rugged and flexible enough to be used everyday. It makes difficult welding applications easier.
Improved weld quality
Increased productivity
Less welder fatigue
Improves the ergonomics of any MIG Gun
Lasts longer than any design on the market today
Eliminates downtime caused by changing conductor tubes
Each connector allows for approximately 20° of bend. Two models are offered in 3 or 4 connector designs. Each three connector design allows a maximum of 60° of bend, and each four-connector design allows a maximum of 80° of bend. Extended reach Knucklehead conductor tubes are also available designated with "LR" on the end of the part number.
Specially engineered to bend while minimizing restrictions on wire feeding
Get that same consistent angle and firm feel that any comparable bent rigid tube offers
Bend to the right feel and comfort. The engineers at Tweco® have designed the Knucklehead to work with the following Tweco MIG guns: Spray Master ® Series, Classic No. Series, Eliminator® Series and Standard WeldSkill® Series
Part Description:

MS64SFLX4-80-EL - 1640-1371 - 80° Flex, 450A Conductor tube for Spraymaster series guns with Tweco Eliminator style consumables.